1992 Pontiac Firebird: "Second Chance"
This page is a collection of pictures showing the process of restomodding my 1992 Firebird.
This car will be doing its best to replace my 1984 Trans Am which I lost due to
a defective Russel brake hose.

Page 3: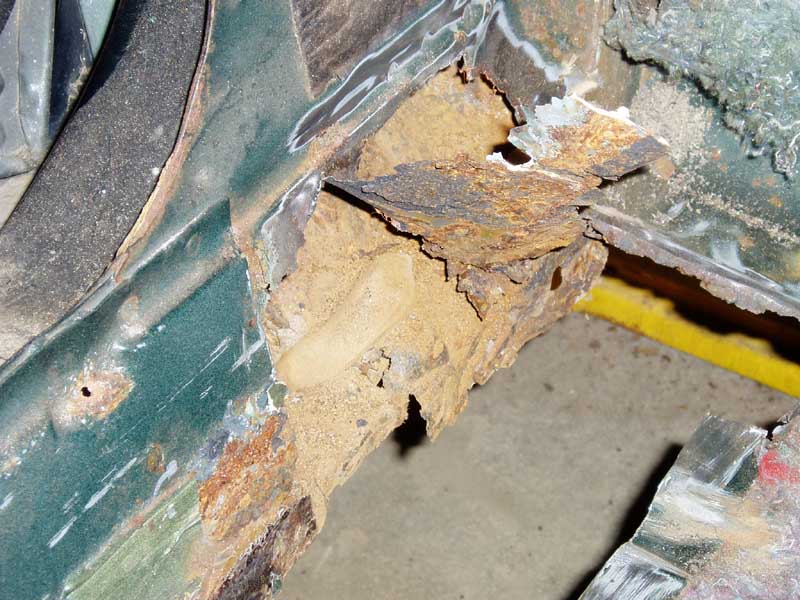 The kickpanel got worse once I started poking around.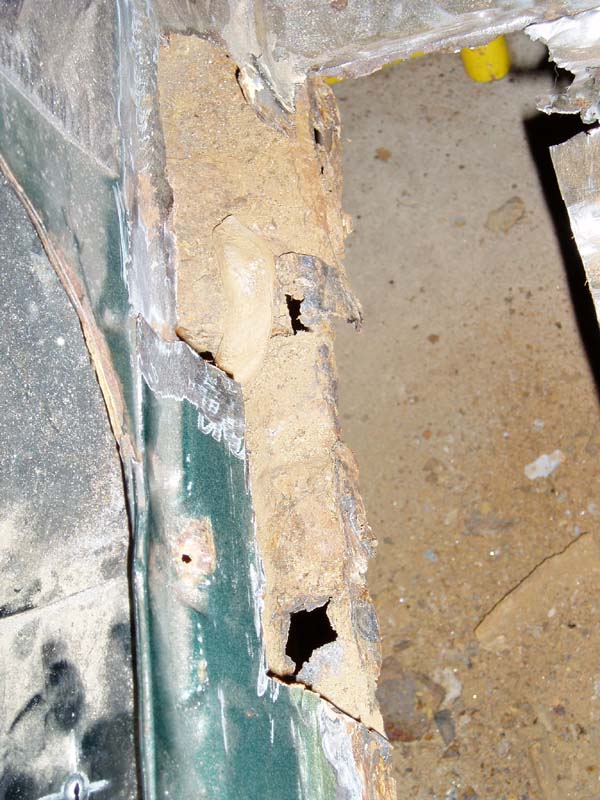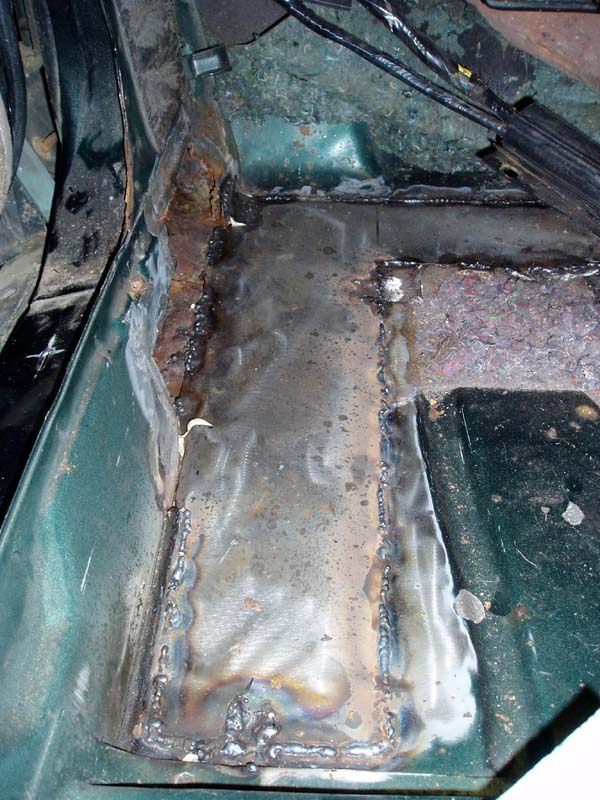 Got the big hole up front on the driver's side patched!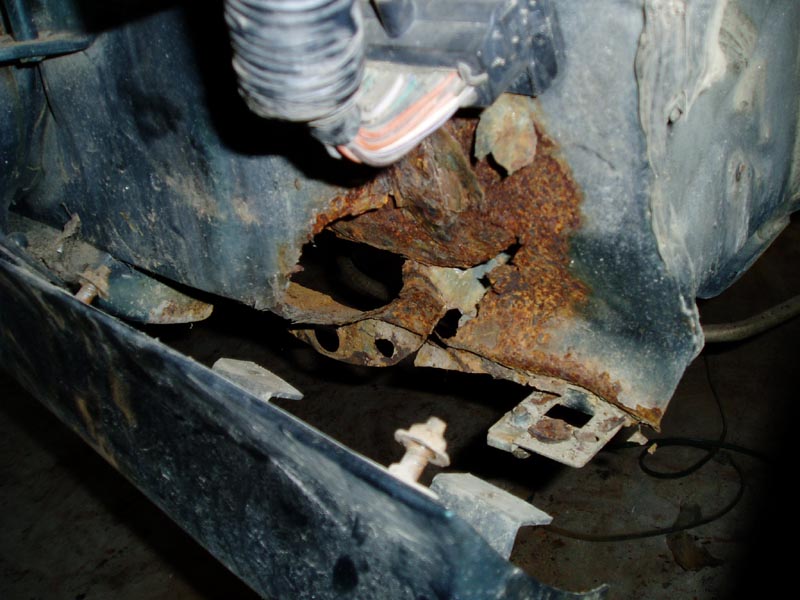 Found a couple more rust holes when I started prepping for the subframe connector install.
These are on the passenger side by the cowl, and the underneath, back-side of the rocker panel.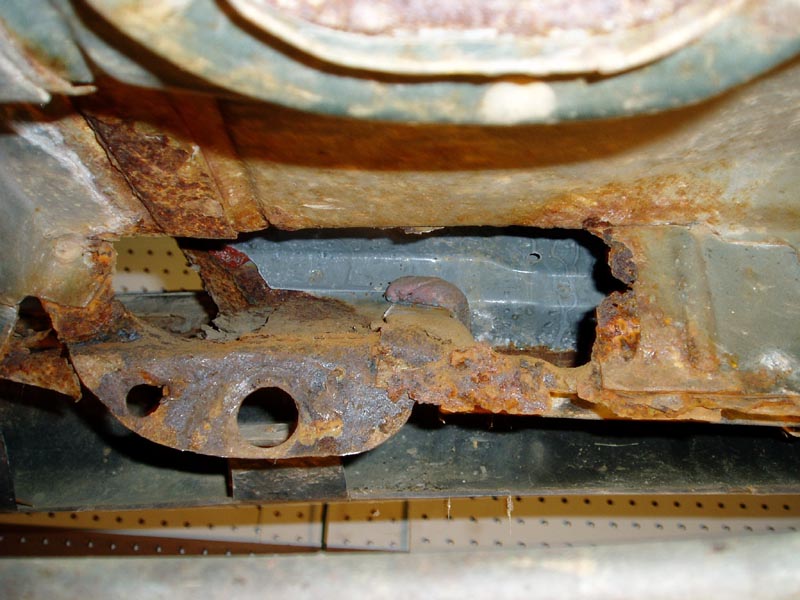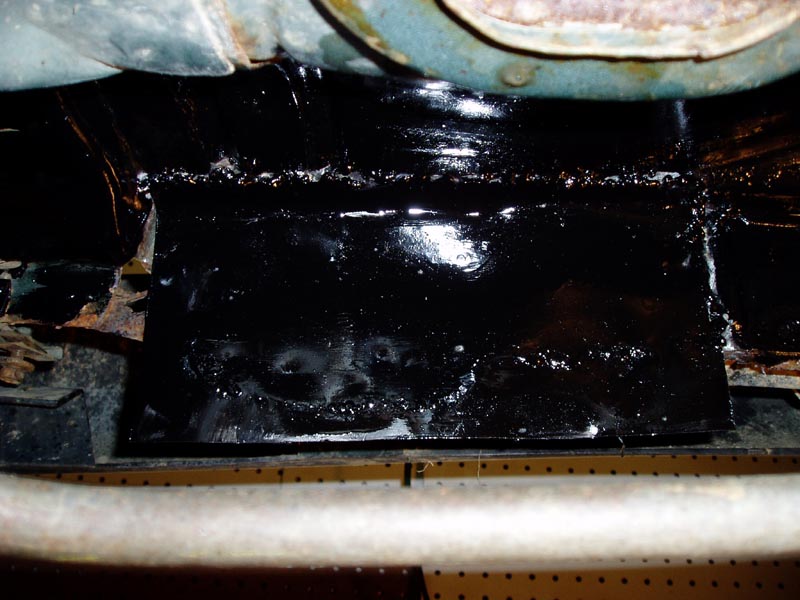 The underneath, back-side of the rocker all patched and POR-15'd.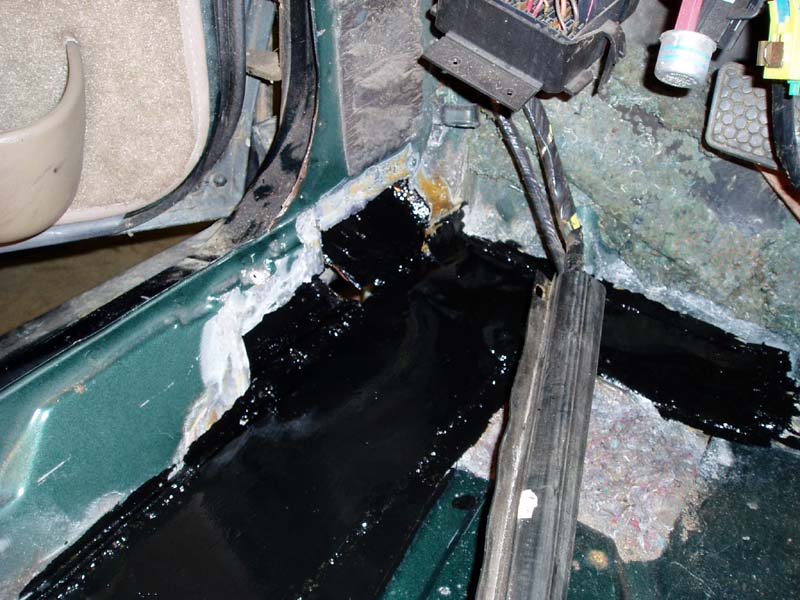 More POR-15 applied.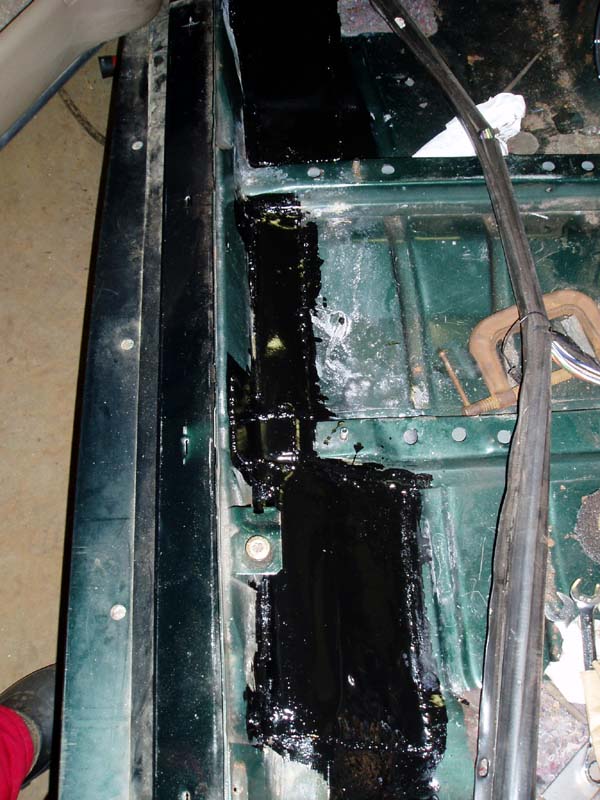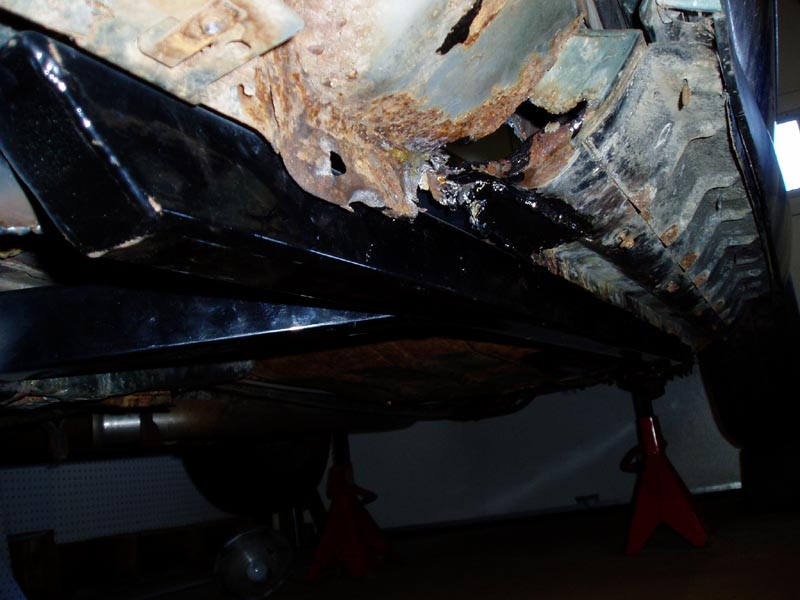 Subframe connectors welded in!!!!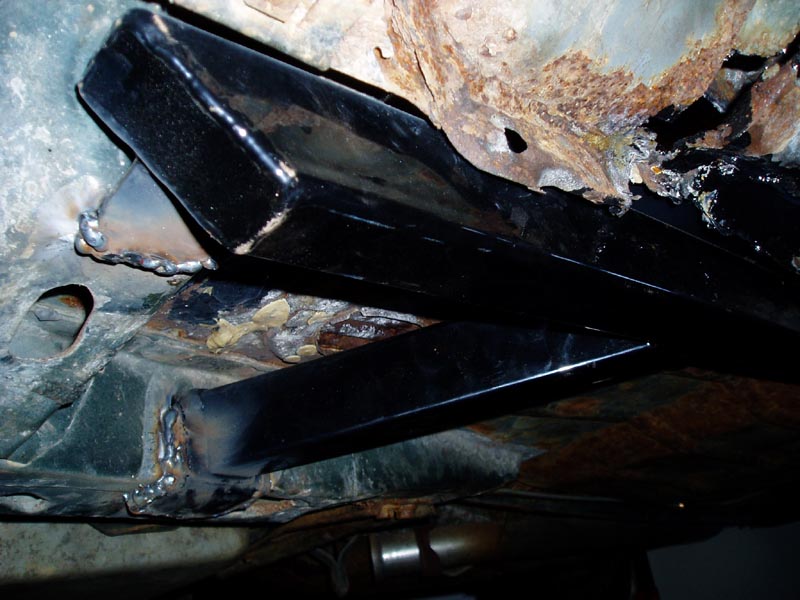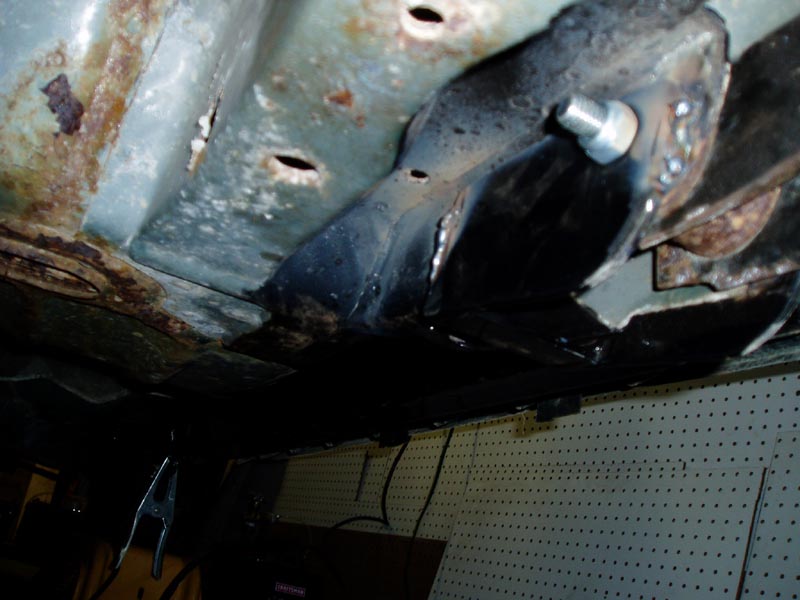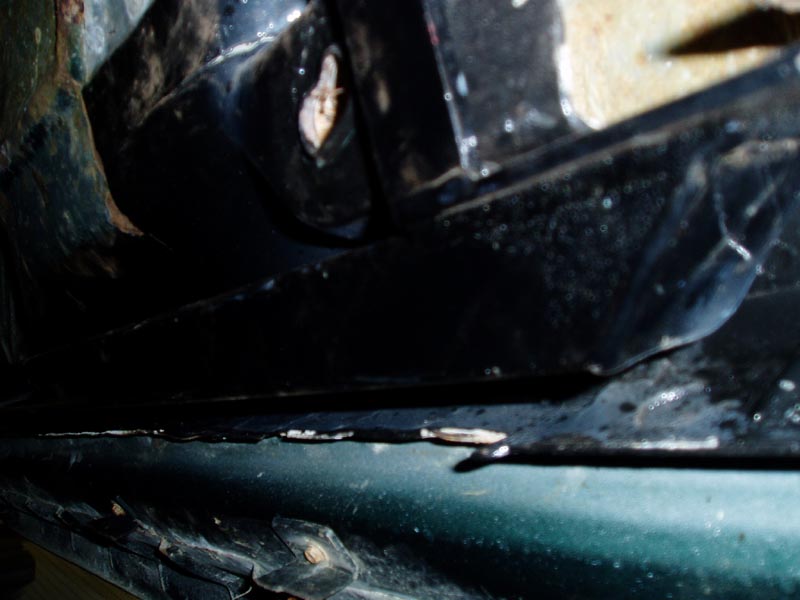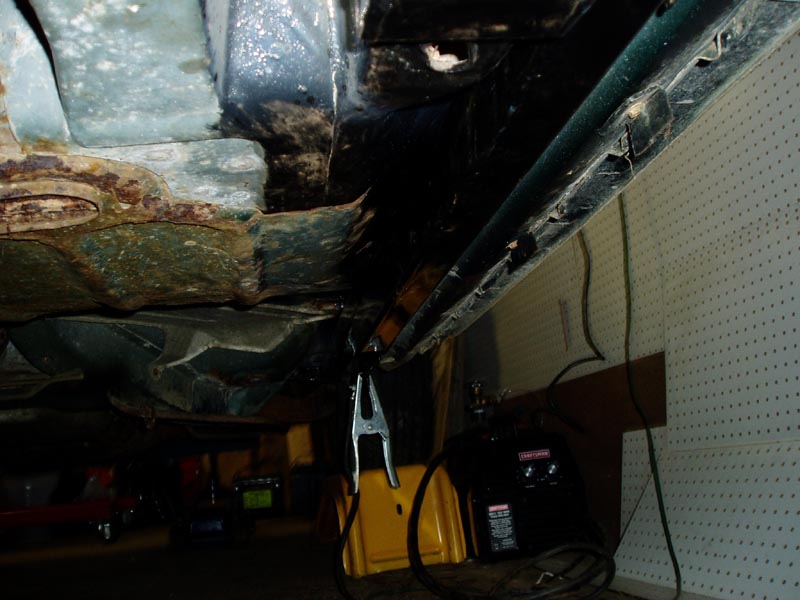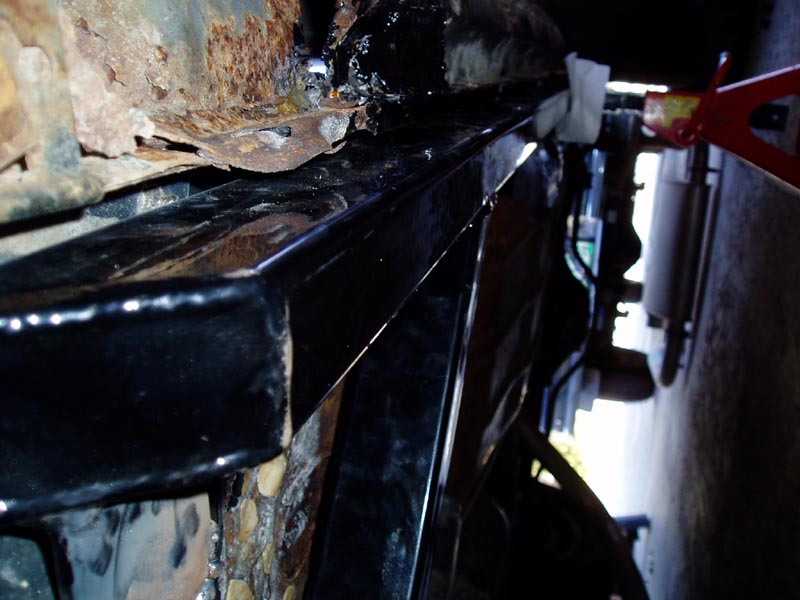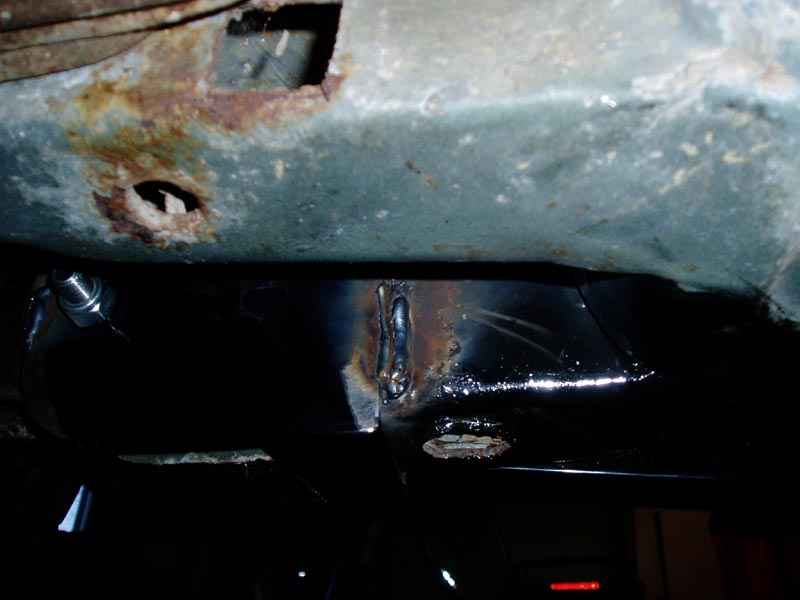 Look at that! My welds ARE getting better!! I was able to get a few nice beads on the sfc install.
There were a few ugly ones as well, but They're strong at least!